By connecting your Apple Health app to your Lark application, it allows your Lark coach to provide you with more effective and personalized feedback on weight loss, activity, and other data. If you receive an app alert to connect your Apple Health app to Lark, follow the steps below to add your health data to your program!
For Apple Users
---
1. When your Lark application is requesting to connect with your Apple Health app, you will be presented with the following screen. Select "Go to Settings."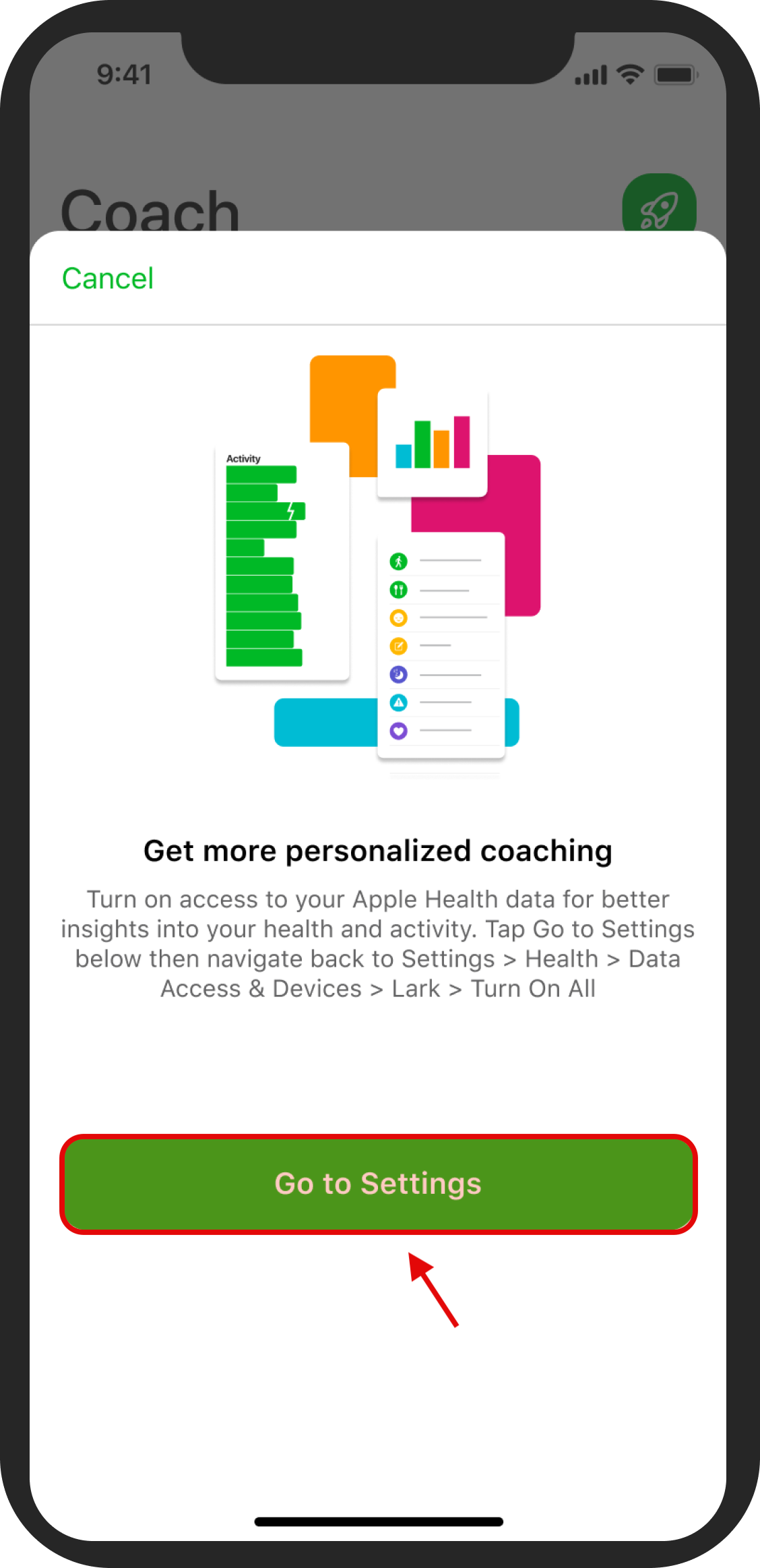 2. You will be taken to the Settings page of your iPhone. Select "< Settings" in the upper left hand corner of your phone.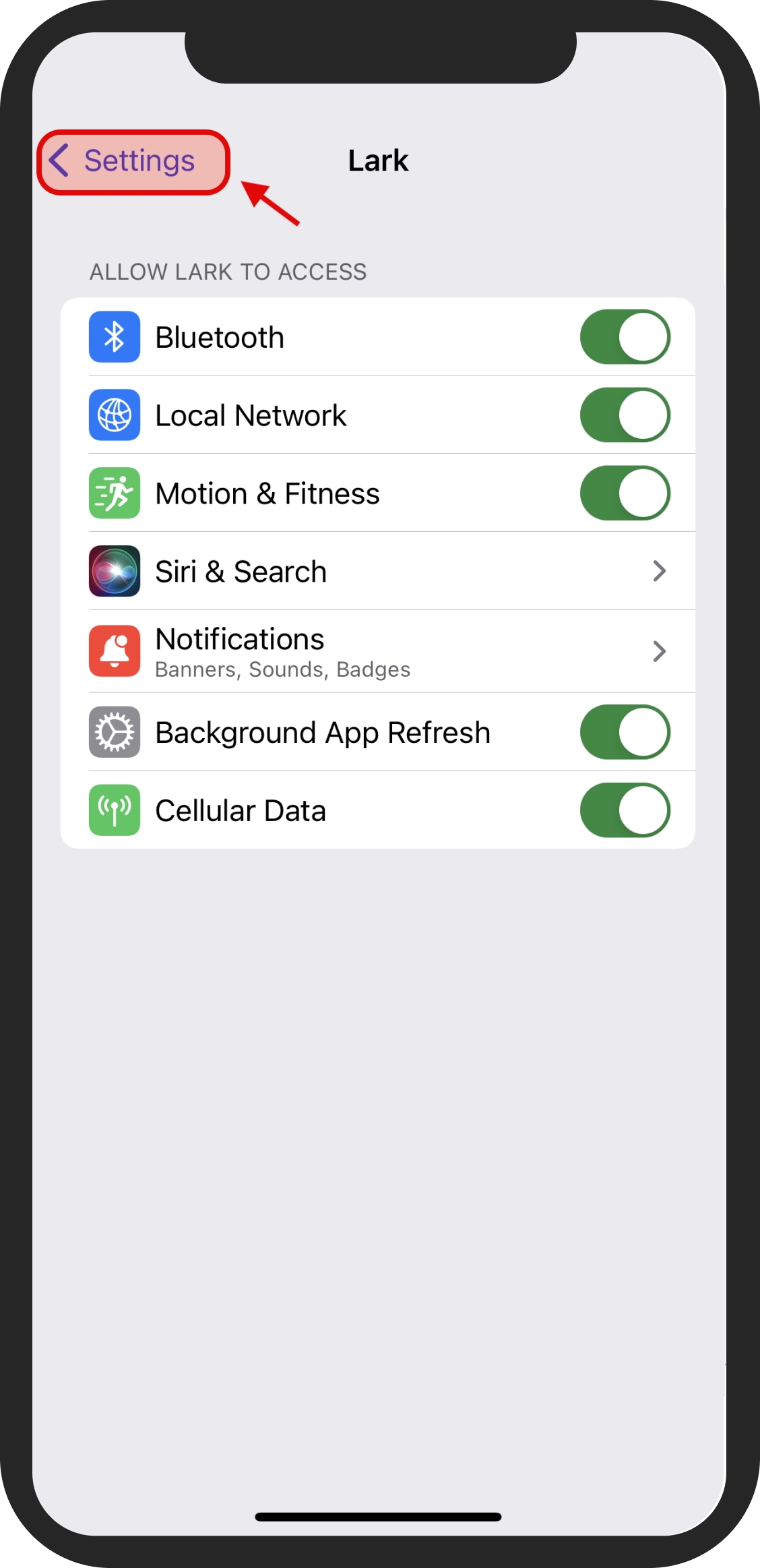 3. Scroll up and select the "Health" app.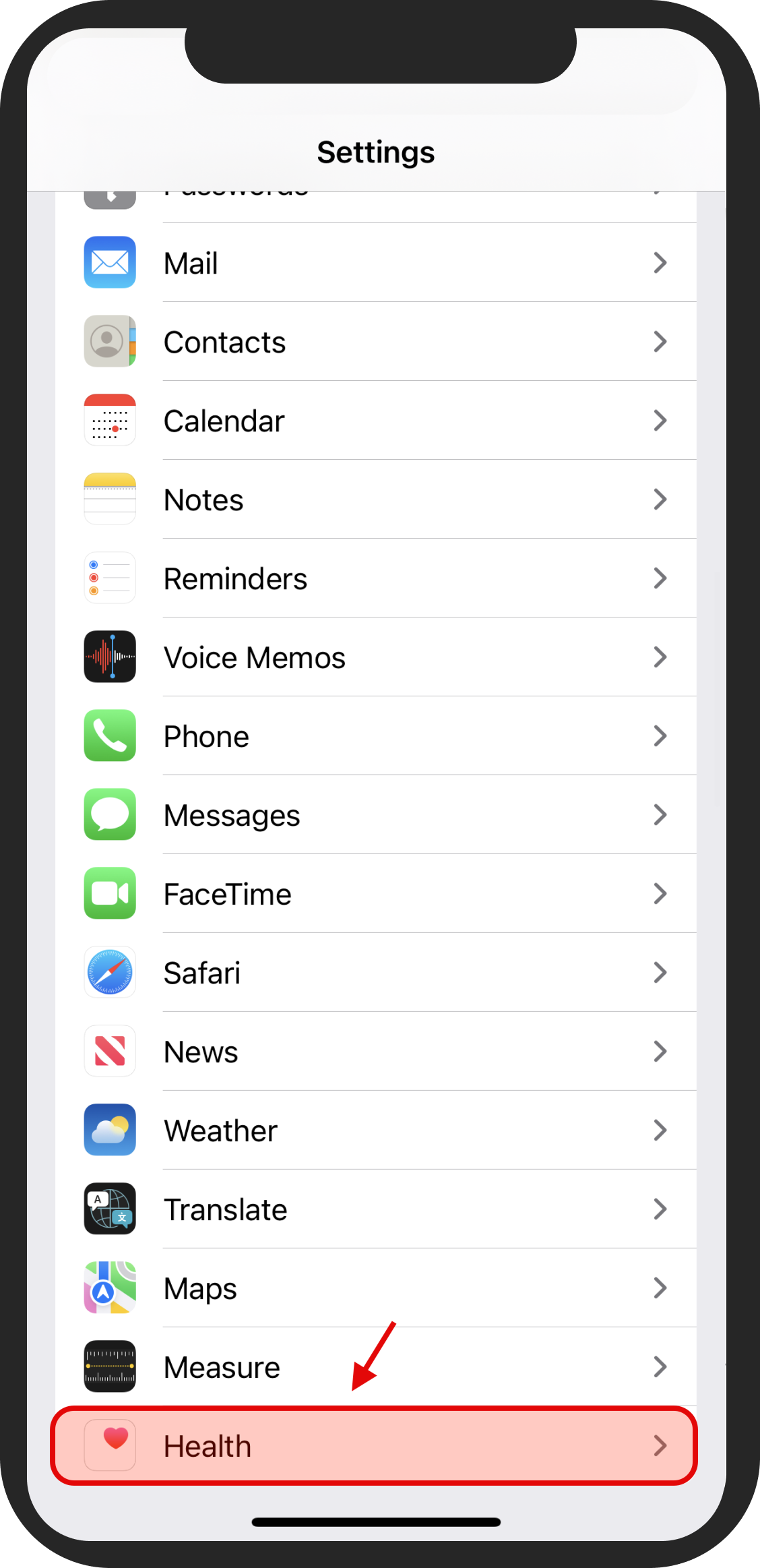 4. Select "Data Access & Devices."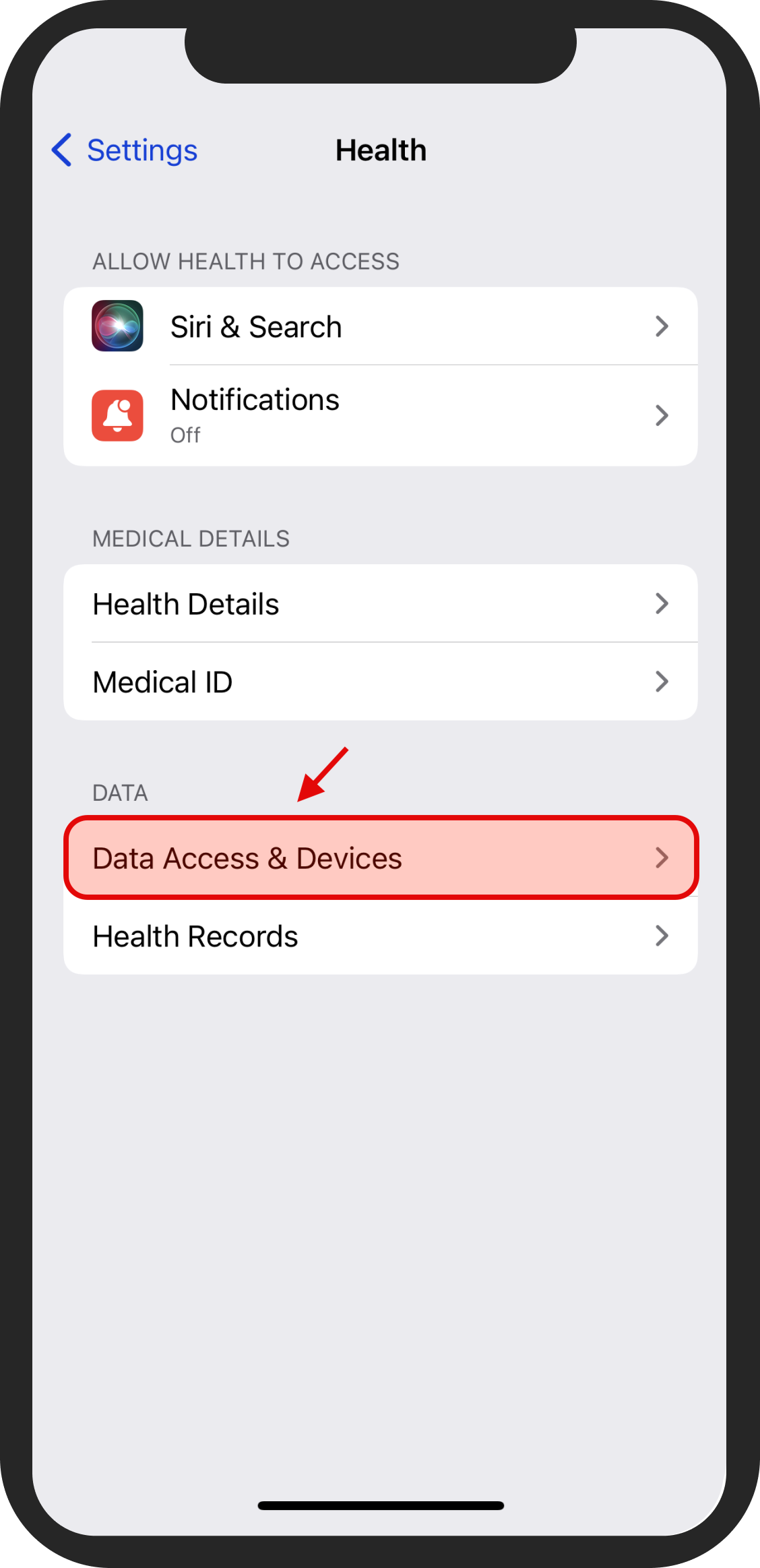 5. Select "Lark."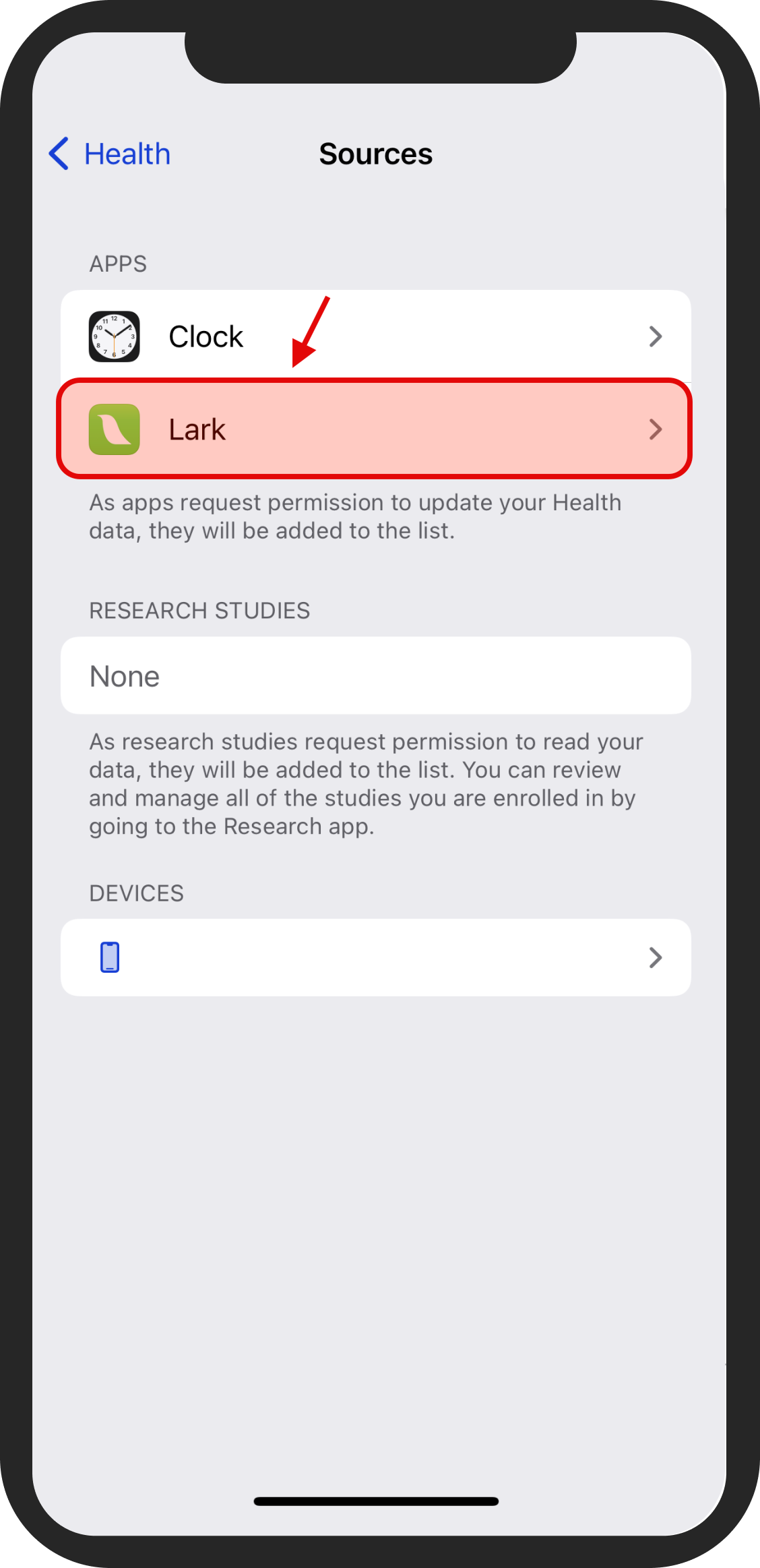 6. Select "Turn on All" to sync your sleep and activity data from Apple Health to your Lark program.