Unfortunately, Lark does not currently provide a way to add separate naps to your sleep log. To account for naps in your sleep log, we recommend that you edit your overall sleep period in the Lark application.
Editing Sleep Data in Lark
---
1. Open your Lark application.
2. Select the "Data" icon in the bottom left hand corner of the main chat screen.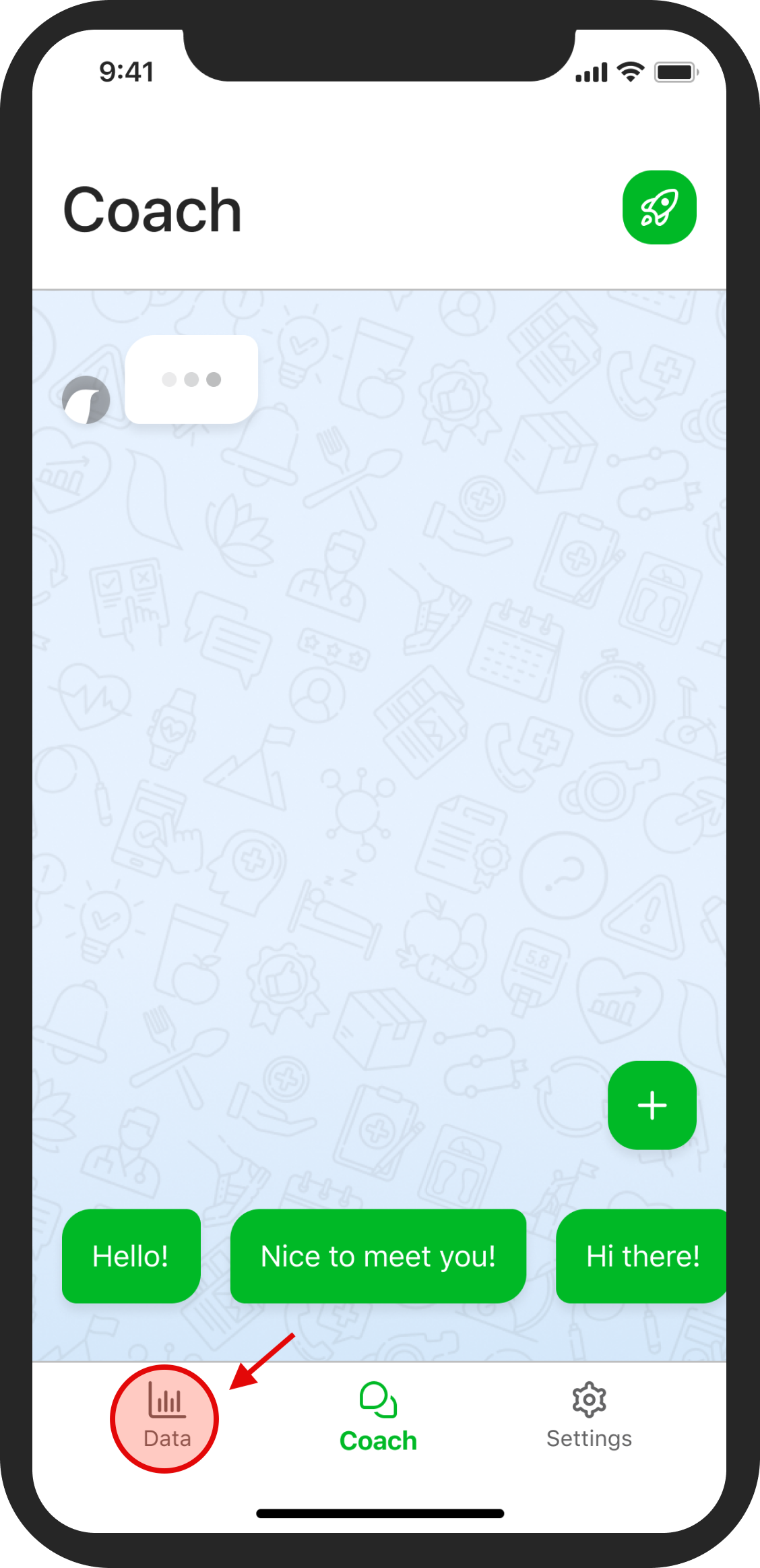 3. Select the "Sleep" tab.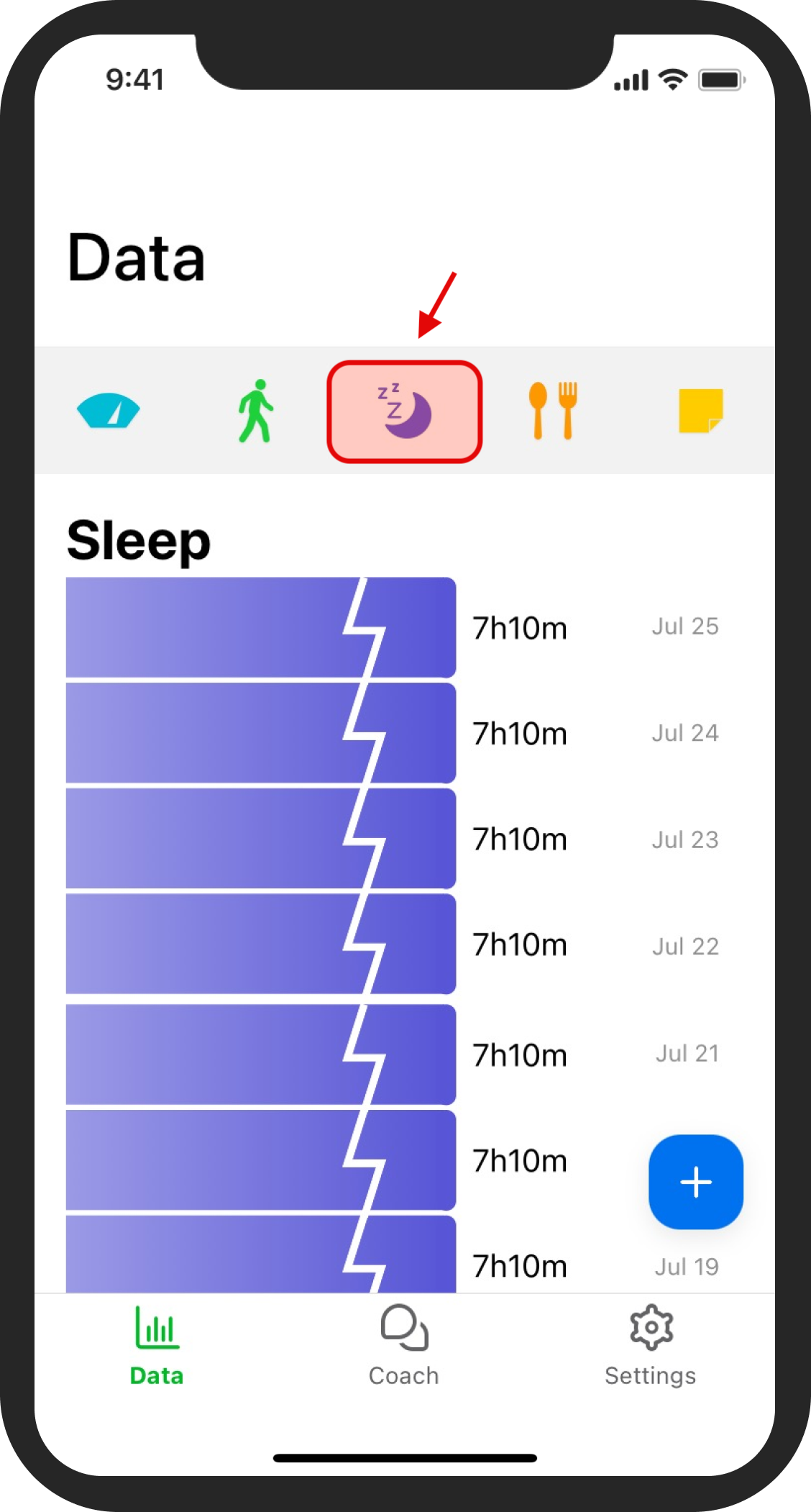 4. Select the sleep reading that you would like to edit.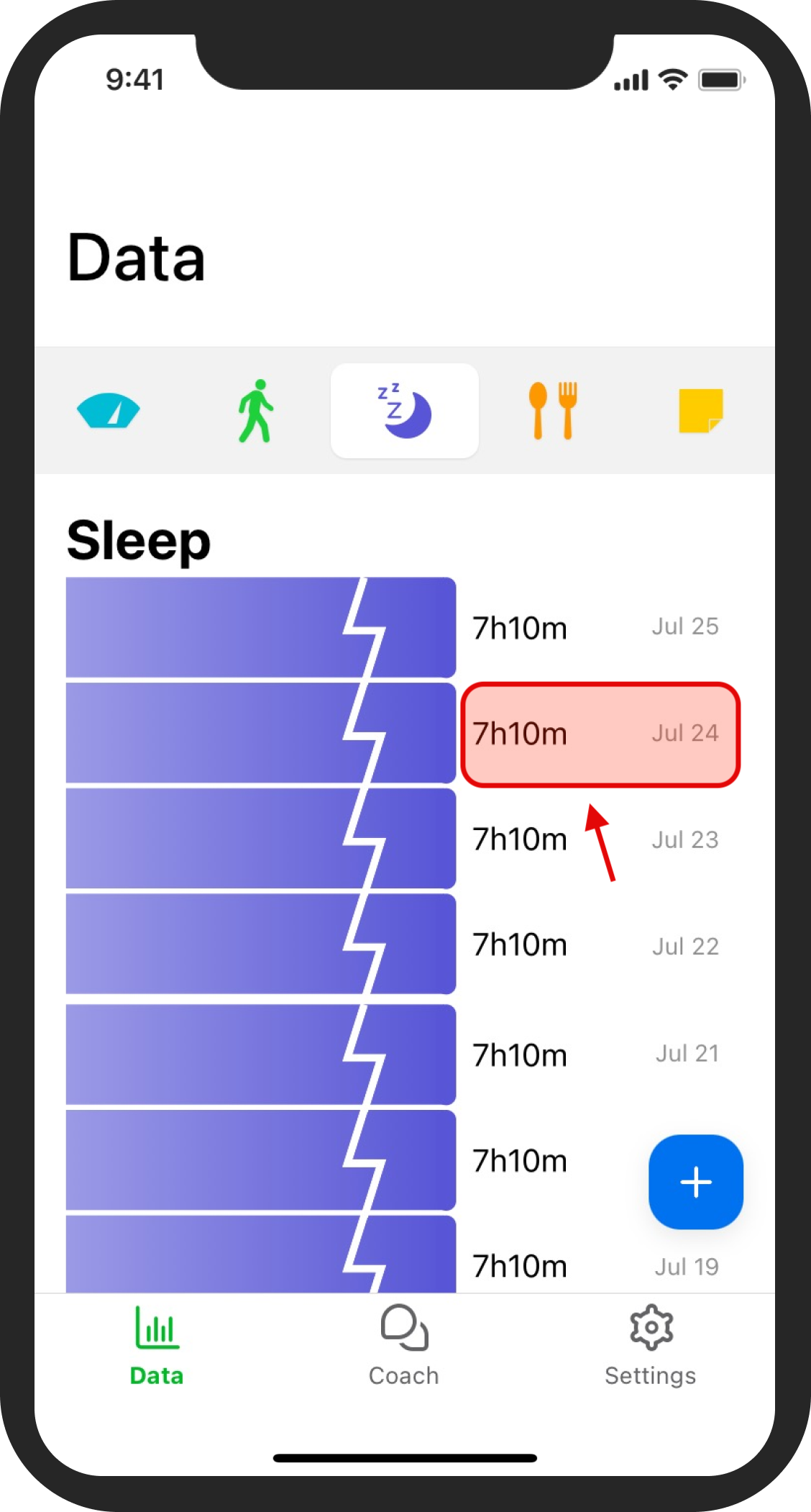 5. Tap either "Went to bed" or "Woke up."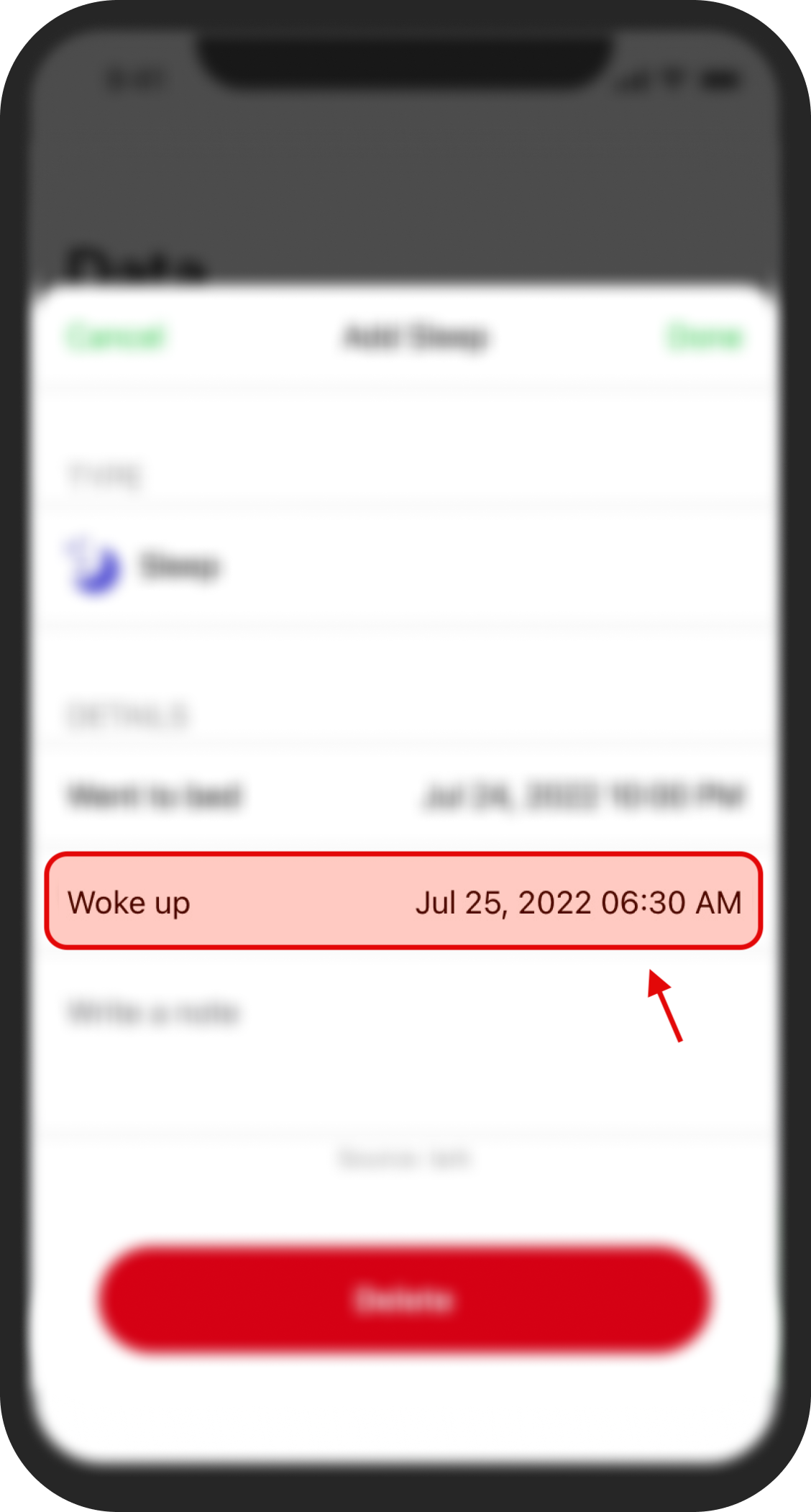 6. Extend the time to account for your nap period and select "Confirm."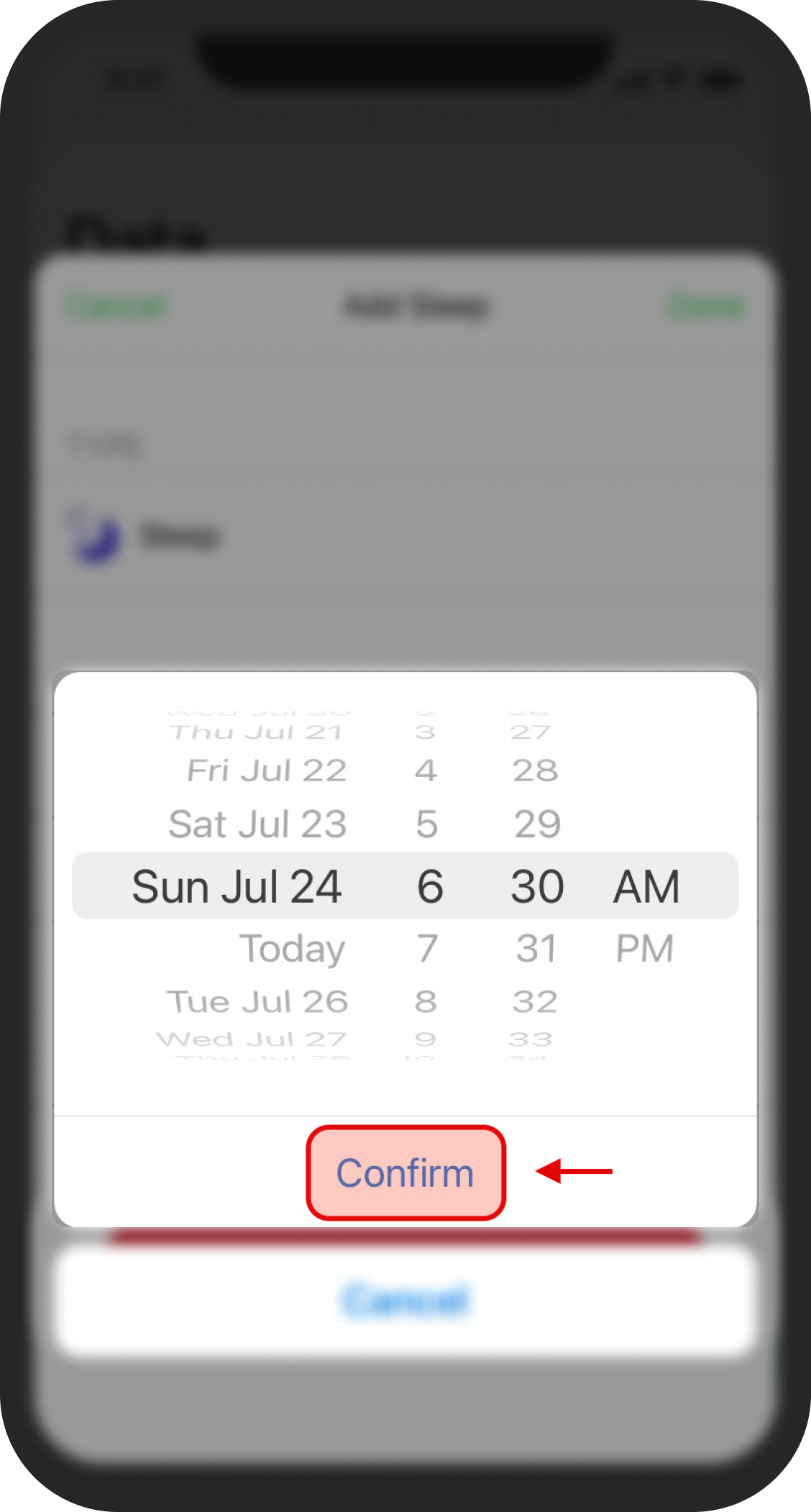 7. Select "Done." Your updated sleep time will now include your napping period.