You can check your progress towards missions and daily check-ins on the Mission screen. Follow the steps below to access the Mission screen in your Lark application.
Checking Your Mission and Daily Check-In Progress
---
1. Open your Lark application.
2. Select the rocket icon in the upper right corner of the Coach screen.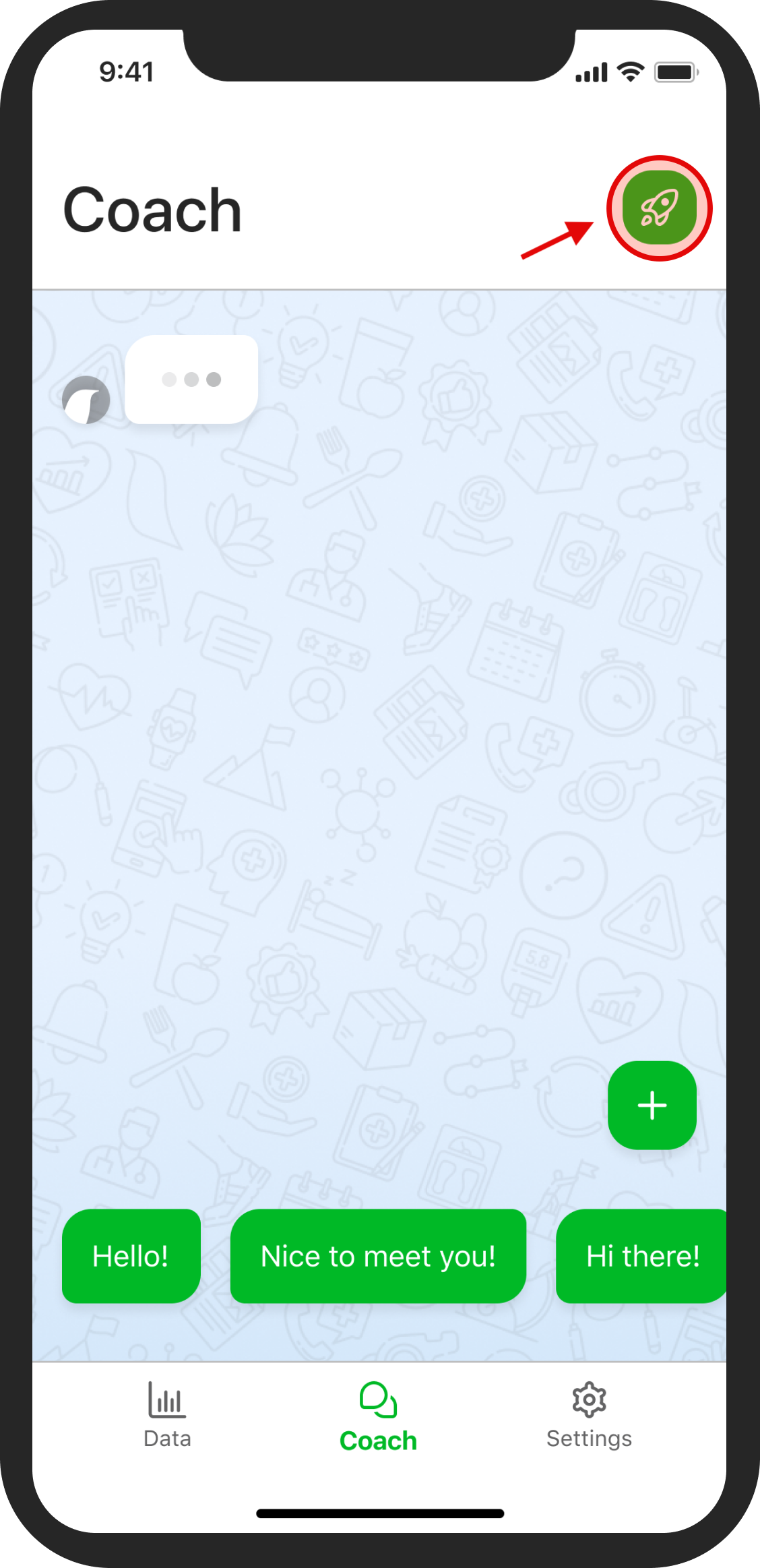 3. At the top of your Mission screen, you will find a chart of all of your past and upcoming missions. This screen also features the number, name, and short description of your current mission. The bottom of the Mission screen features a graphic with the days that you have successfully completed a daily check-in.