Nope! Once you've signed into Lark, your activities and exercises will be saved and kept for your records automatically in the background. As part of the onboarding process, Lark will prompt you to grant it access to your phone's motion sensors.
For Android devices, this prompt will remain until you grant Lark access so that it can track your activity, sleep, glucose, blood pressure and weight data.
On Apple devices, this feature can be enabled or disabled manually, but we recommend keeping it enabled for the most accurate assessment of your activity.
To re-enable motion tracking on an Apple device:
First, open the "Settings" section on your iPhone, and then scroll to and tap on "Health."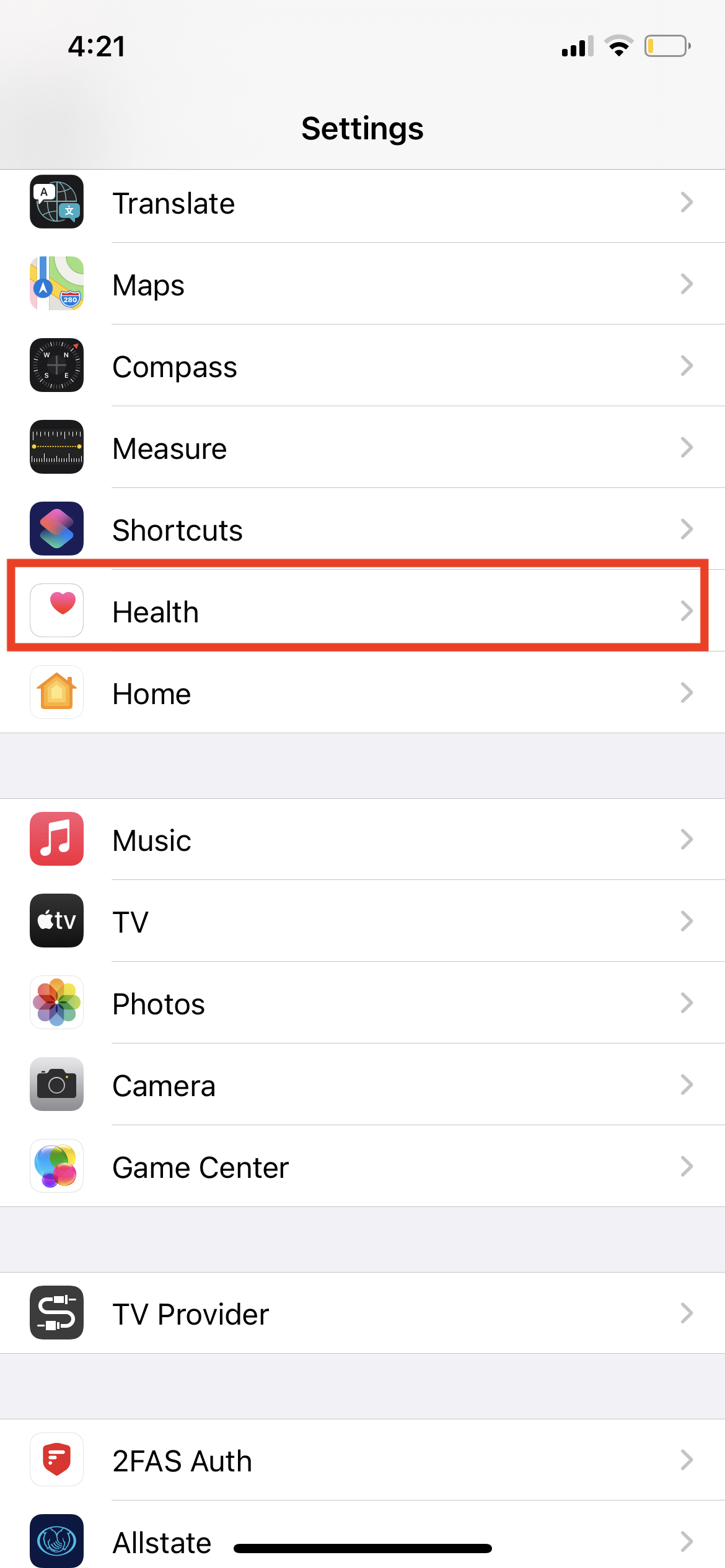 Next, tap "Data Access and Devices" and then select "Lark" on the next screen.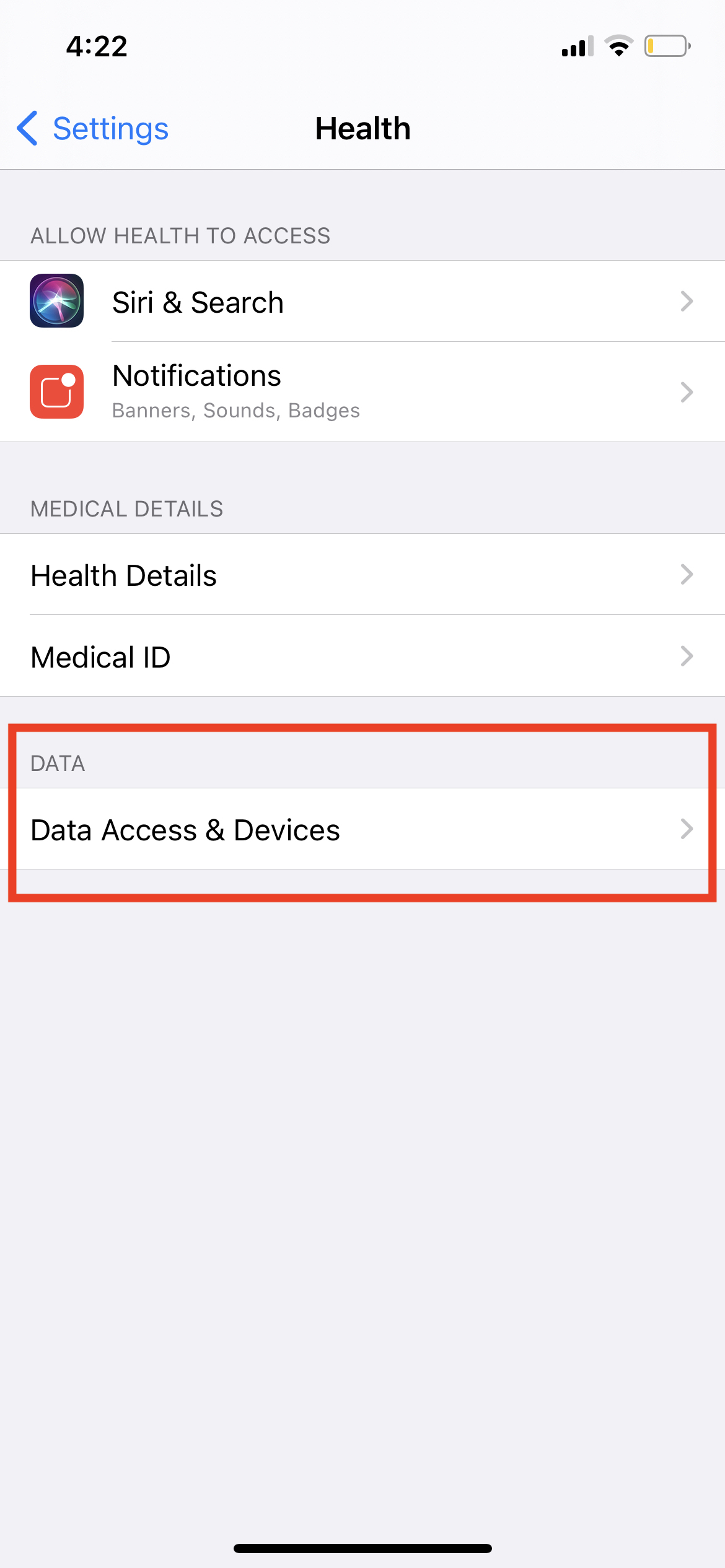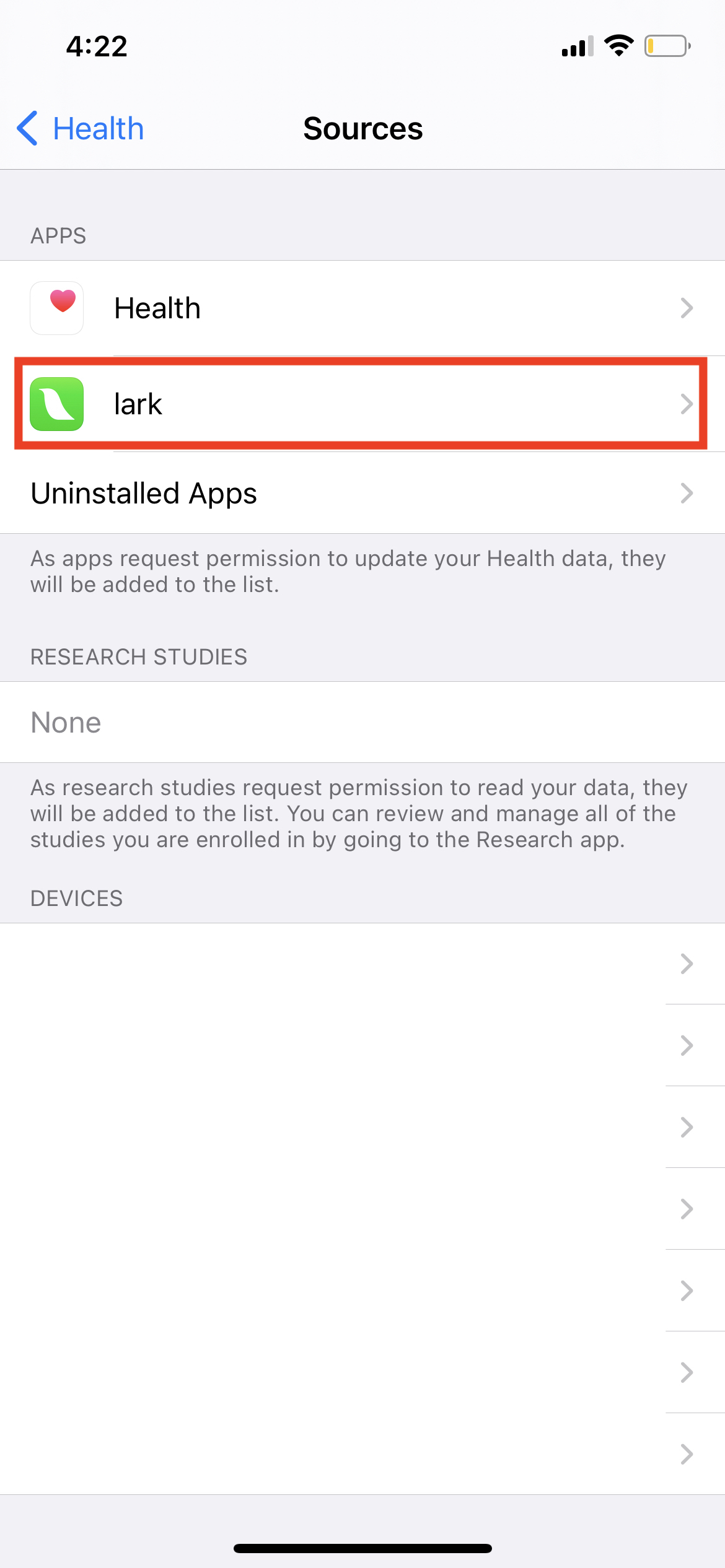 Next, tap "Turn all Categories On" to allow Lark to access the data from your phone!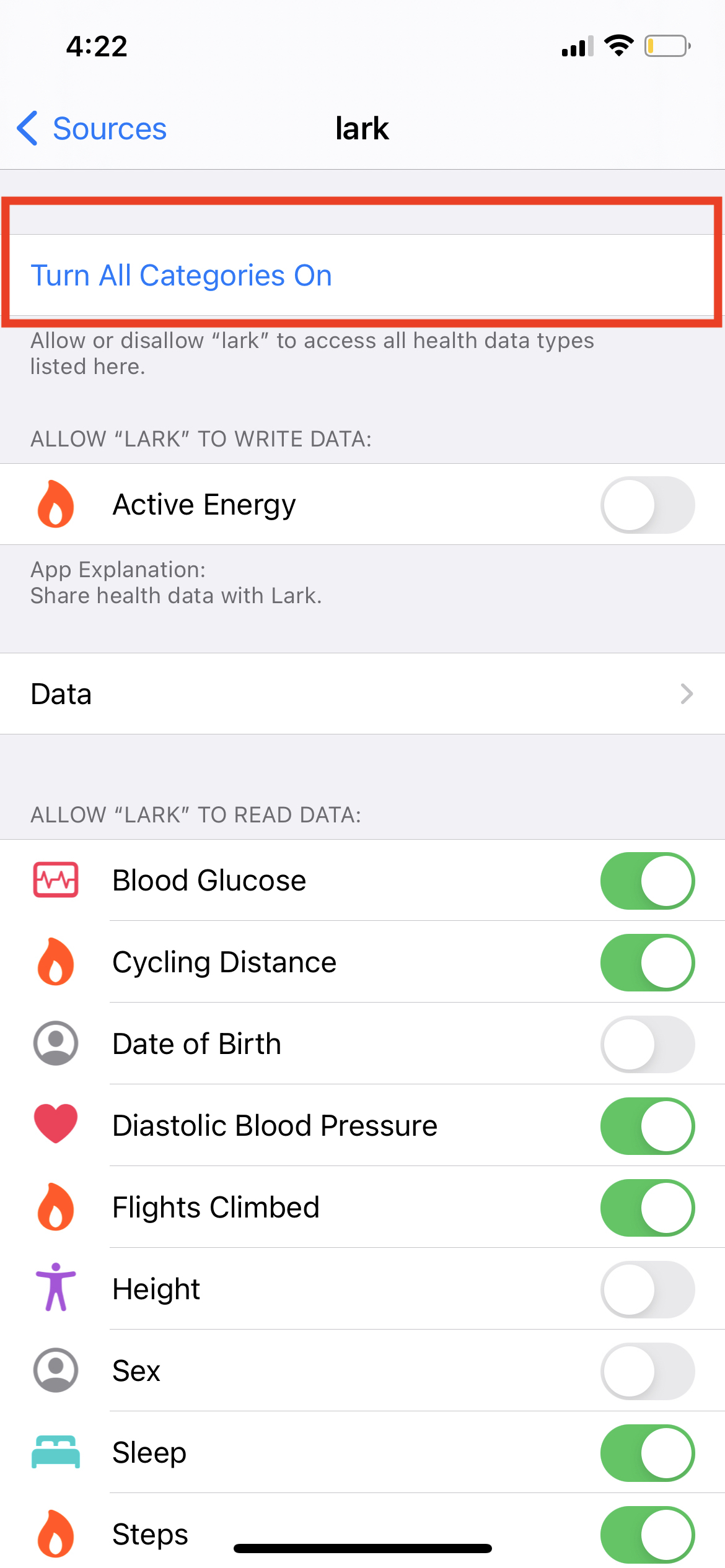 If you have a step counter that doesn't sync directly to Google Fit or Apple Health, or doesn't allow other apps to access the data it sends to your phone, then you may need to change your permissions or manually enter that activity for Lark to count it.