You can log a range of activity in Lark including walking, running, biking, and workouts. Your Lark application uses your smart phone's motion sensors to track your physical activity automatically, and you can manually log additional activity at any point through the Coach screen.
Manually Logging Your Activity in Lark
---
1. Open your Lark application.
2. Select the "+" icon in the bottom right corner of the main chat screen.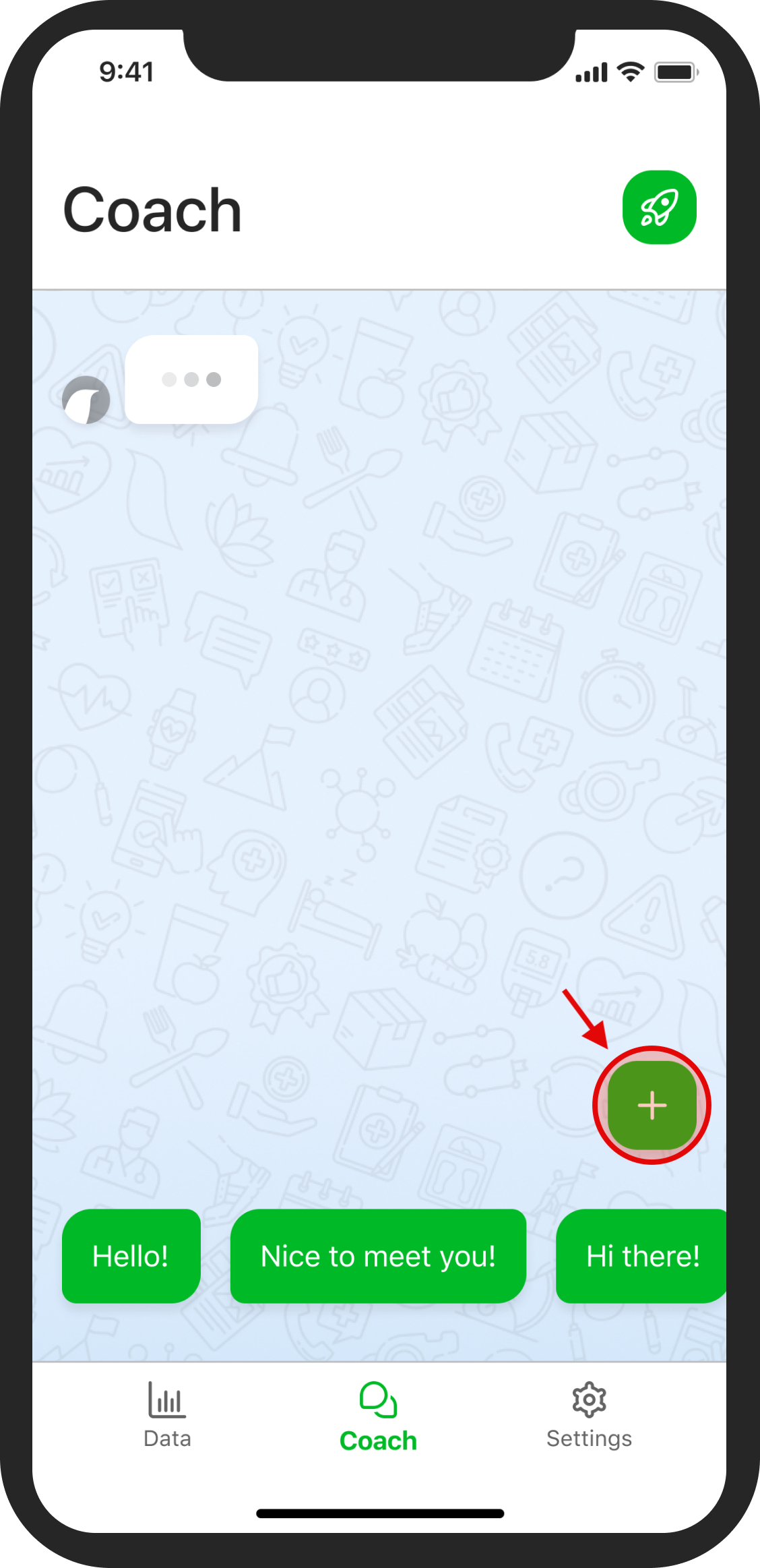 3. Select "Add data..."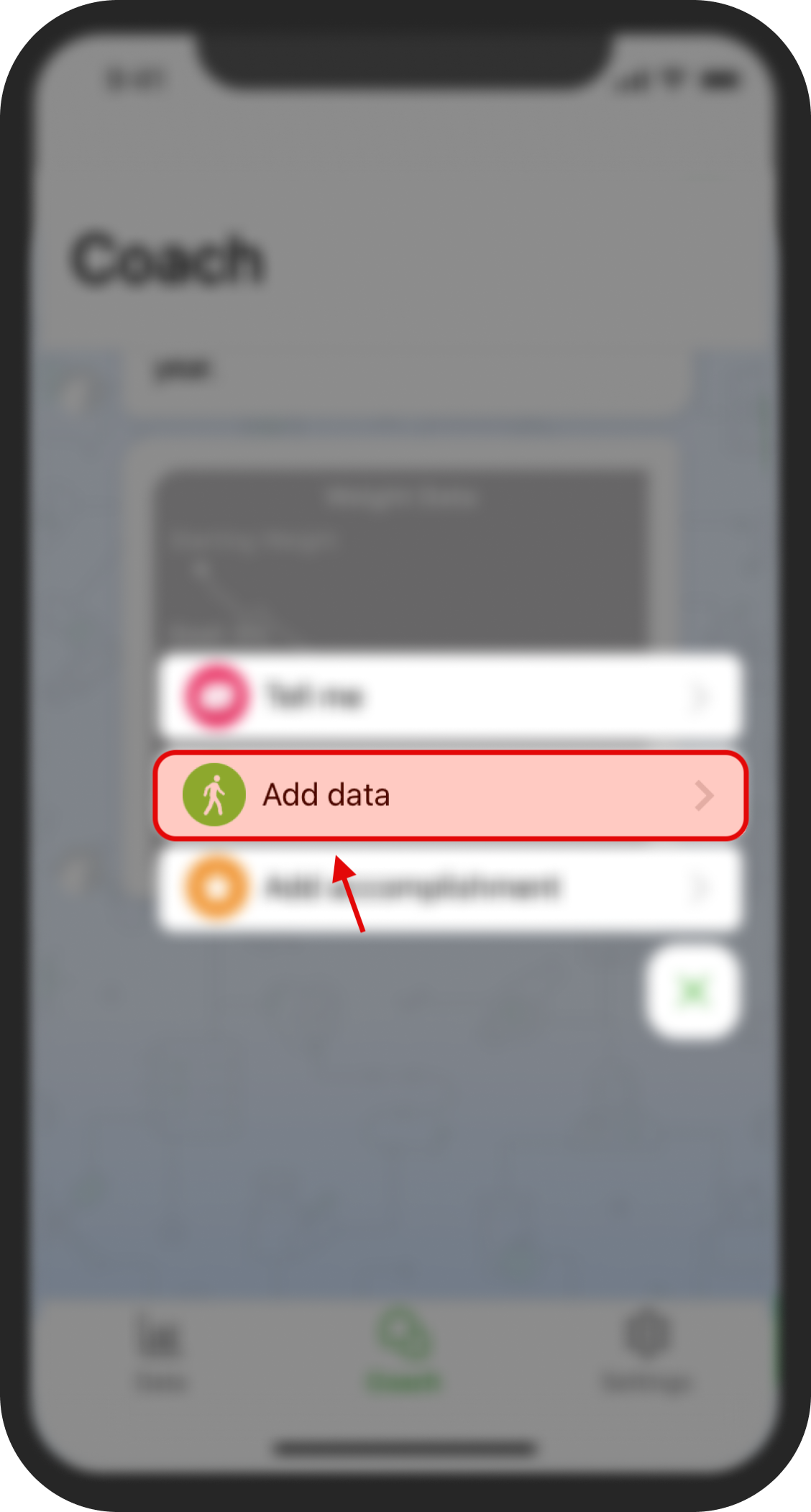 5. Select the activity that you would like to manually add. If you completed an activity that is not listed (such as swimming, yoga, or pilates), please select "workout."