Lark has options for vegetarian, vegan, gluten-free, and dairy-free diets. Currently, Lark does not support Paleo, Keto, or Low-Carb diets.
You can select one of these specific diet patterns as a diet preference in your settings.
Tap on the gear icon in the top right corner of the main chat screen to access the Settings menu.

Next, scroll down and tap on "Coaching Preferences."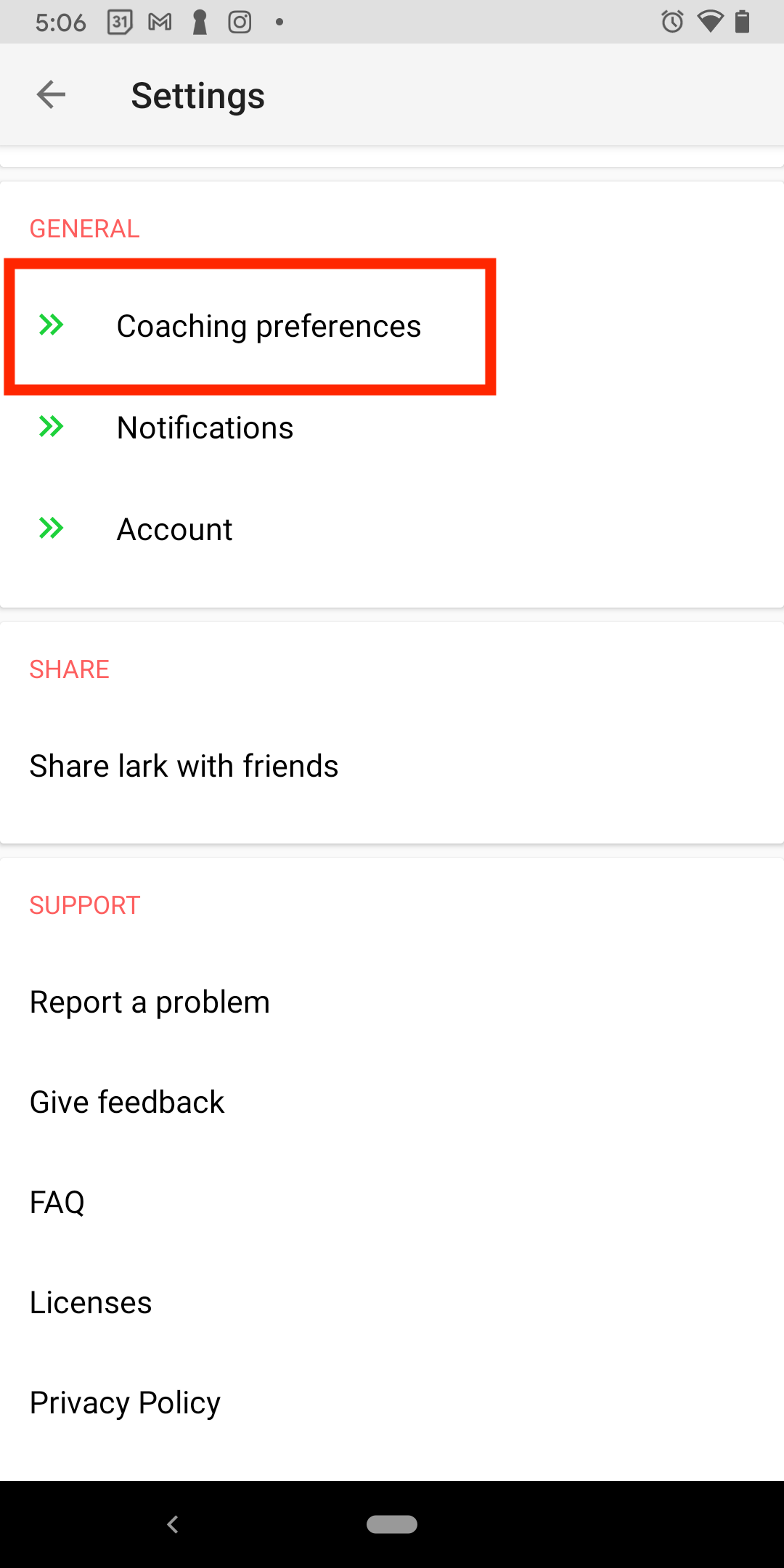 Then select an option under "Diet Preferences."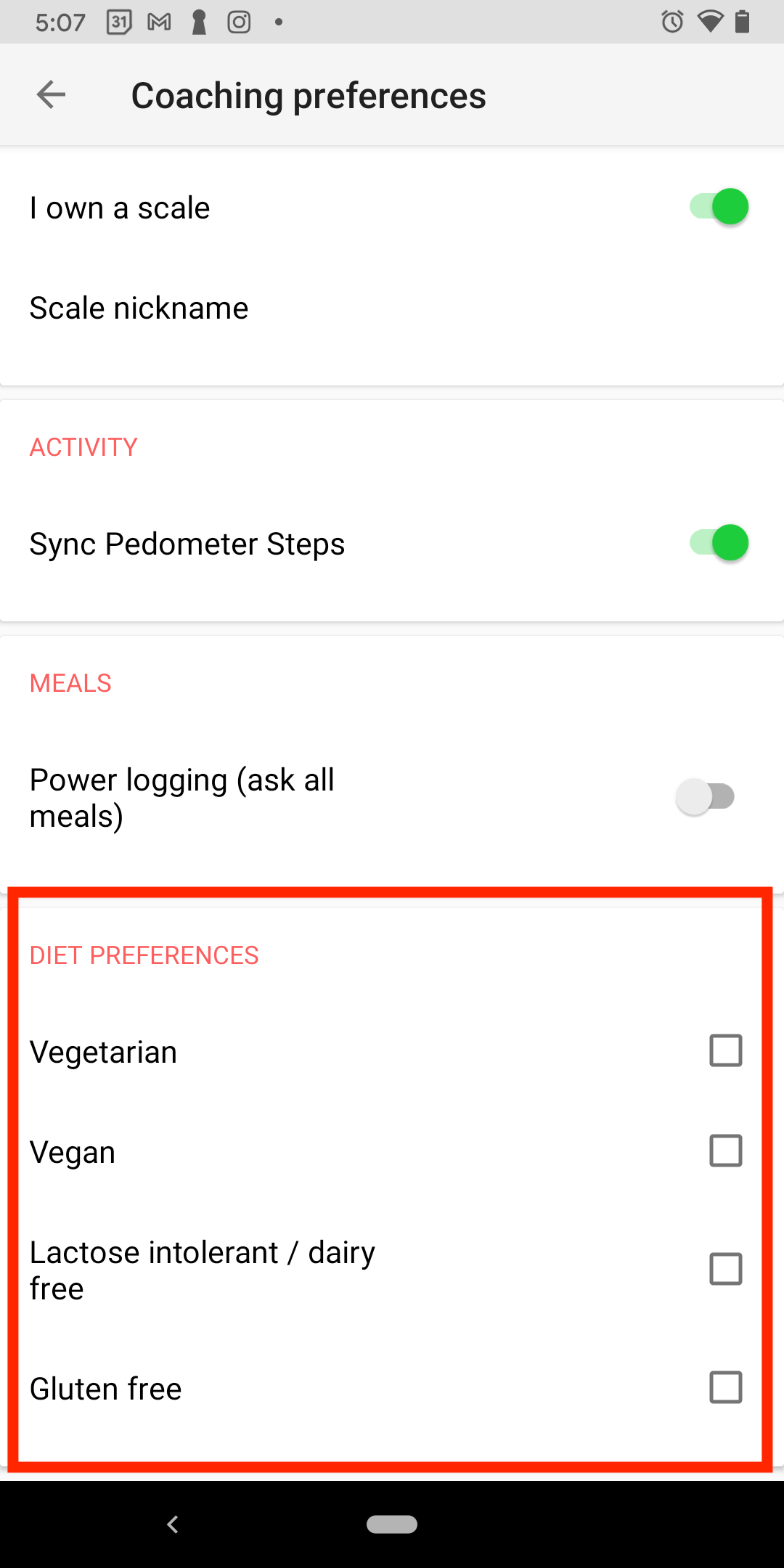 Please note that selecting any of these options will prevent Lark from advising you to eat more of an excluded food group, but will not alter the feedback for food that you log. For example, if you select "dairy-free," Lark will not suggest that you eat "yogurt." However, if you log "yogurt," Lark will count it as a "healthy protein."