Lark reads and writes activity and health data to and from your phone's default Health apps. For iPhones, this would be Apple Health and for Android users, this would be Google Fit. If third party apps or devices you have write this data to Apple Health or Google Fit, then Lark should be able to see it! If they do not, then this data would not be tracked by Lark.
Currently, Fitbit does not share data in order for our developers to integrate it directly into Lark.
However, you can always manually add activity in Lark. To do this, you can tap the "+" icon at the bottom of the main chat screen and then tap "Add data."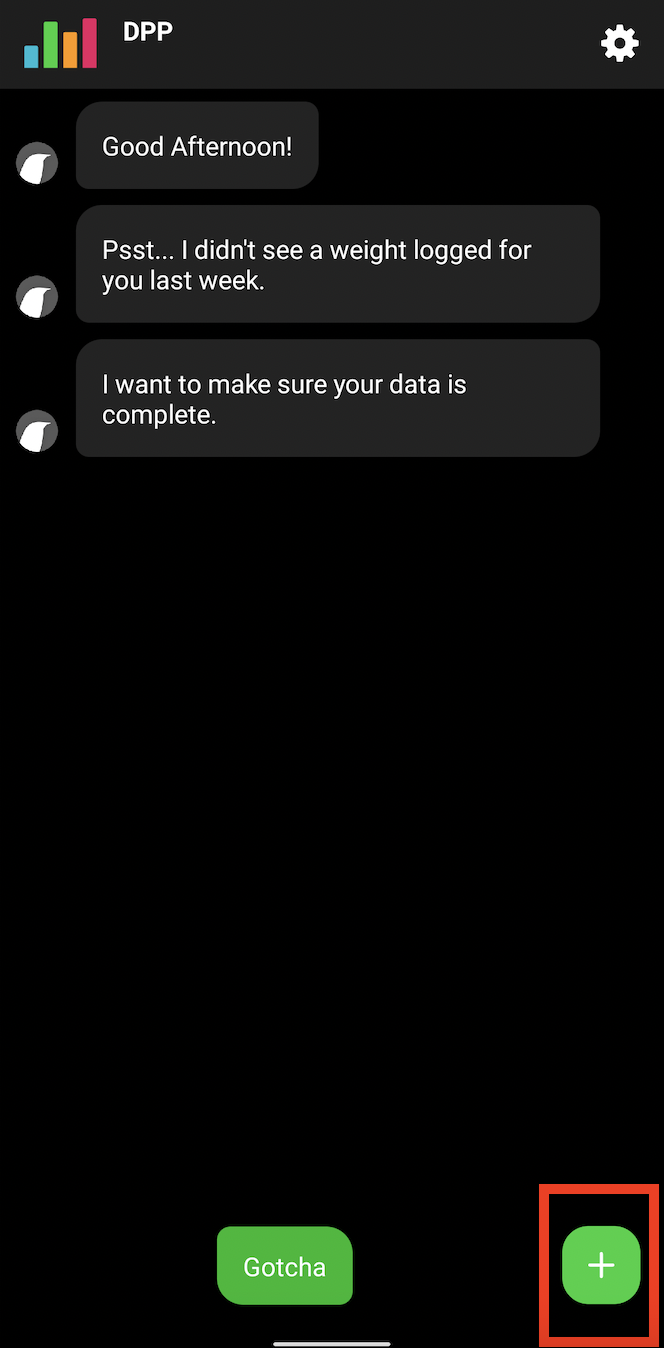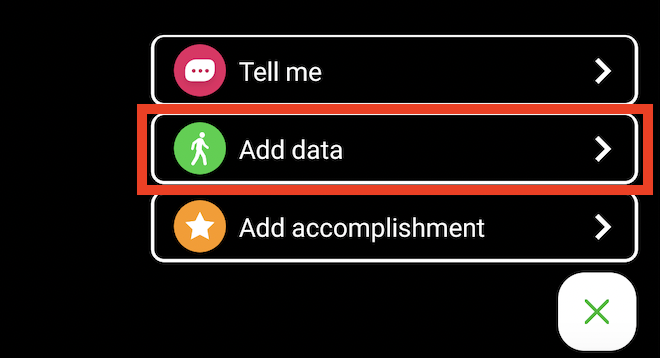 You can also add activity by tapping on the icon for the activity tab (the rainbow bars icon in the top left corner of the main chat screen).

You will then see a plus symbol you can tap on to log your activity.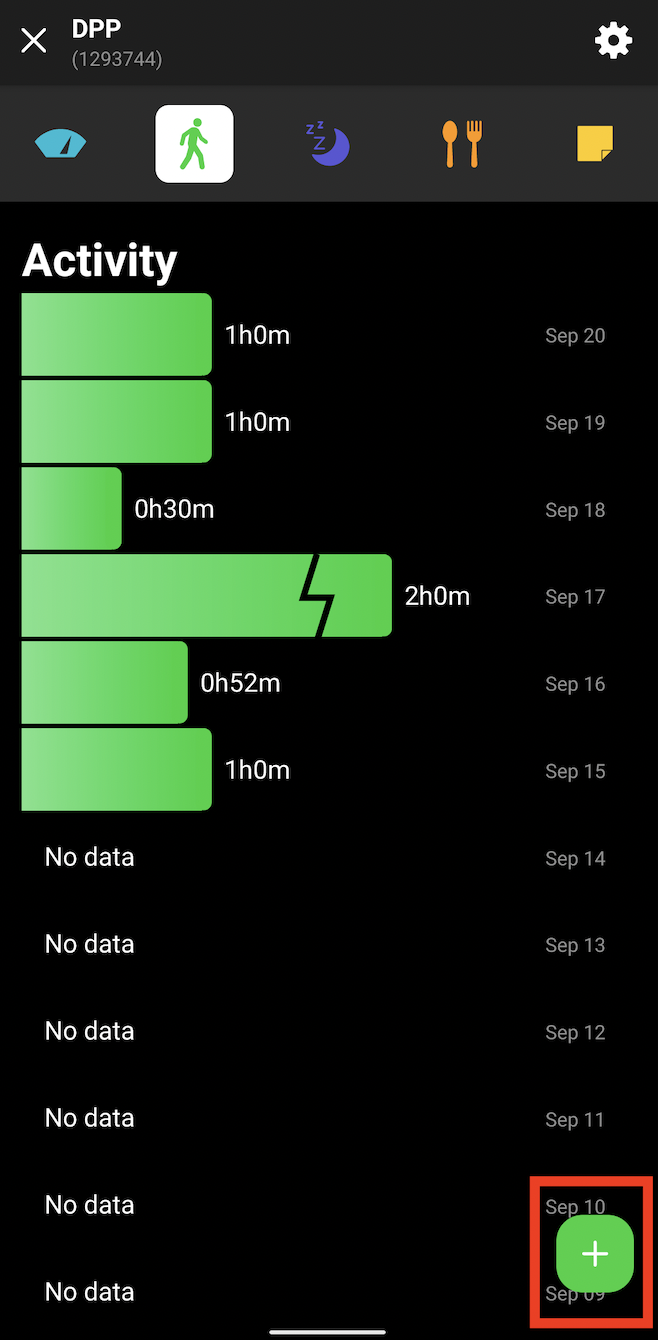 If you have a smart device such as a Fitbit that tracks steps, you can add them to Lark, and it will convert those steps into activity data. You can do so by tapping on the plus symbol (+) on the coach chat screen, then selecting add data, and finally, tapping steps.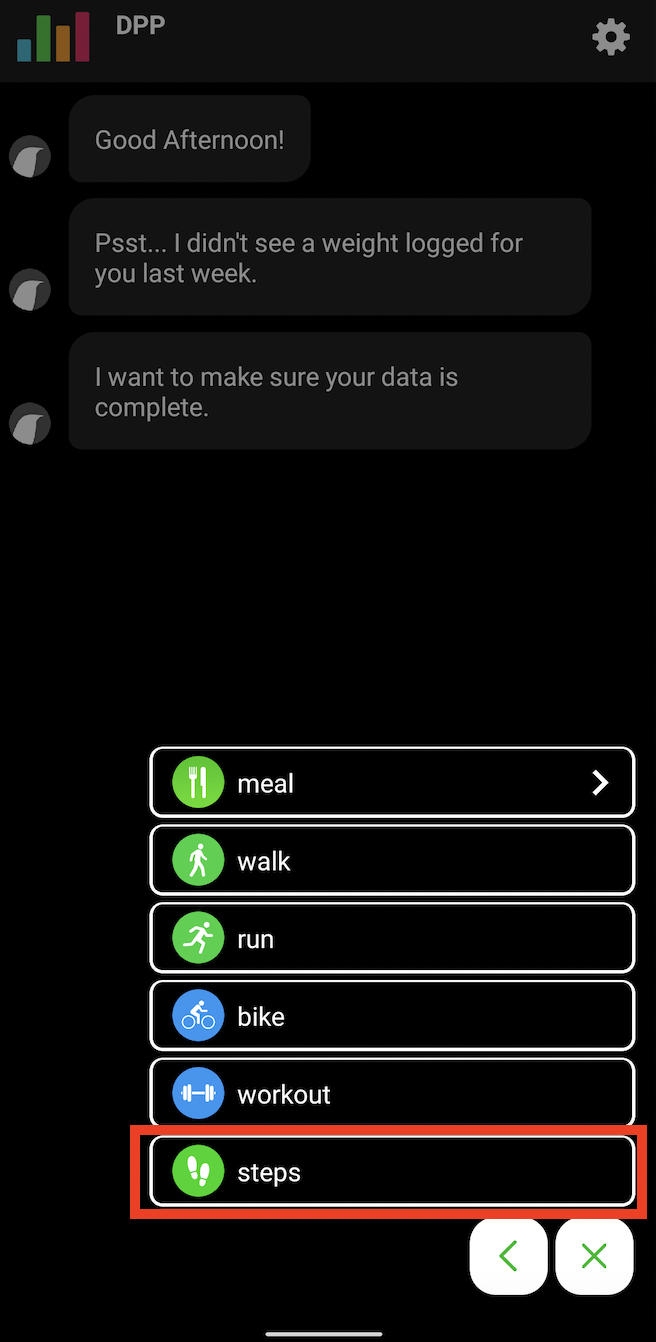 If you are not seeing the "steps" area, you may need to enable this feature. Please click on your profile icon at the top of the screen, and then your Settings (gear) icon.
Next, you can select "Coaching Preferences", and scroll down and choose "Activity."

On the next page, there should be an option to sync pedometer steps. After turning that on, you should be able to follow the previous instructions, to add your "steps."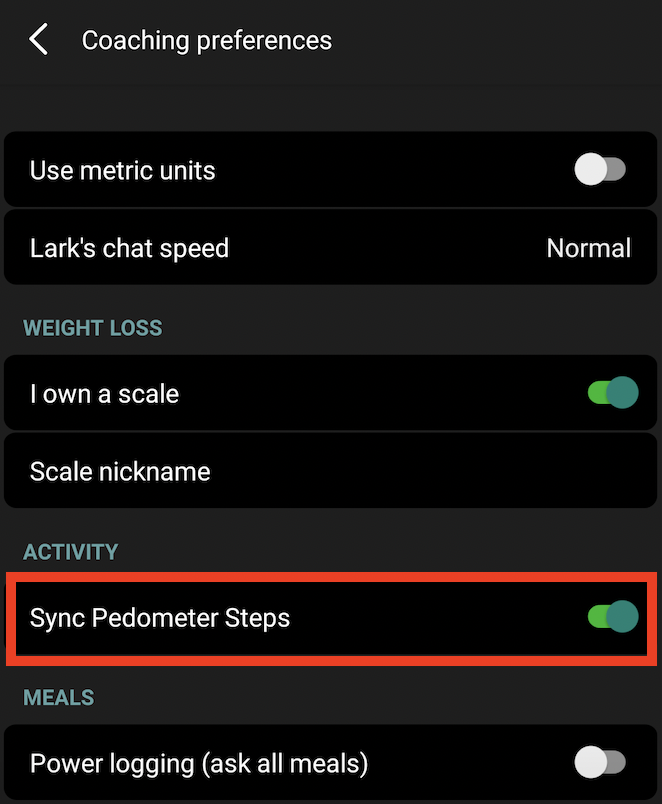 Lark is evaluating the ability to directly integrate with different wearable devices and applications. However, currently we are unable to sync with Fitbit or any other fitness devices that cannot sync to Google Fit / Apple Health, but you can manually enter step data if you enable this feature as described above.