Welcome to Lark!
If you received a black scale from Bodytrace or the black Lark Scale, then you do not need to pair it - it already connects once you step on! These scales look like this: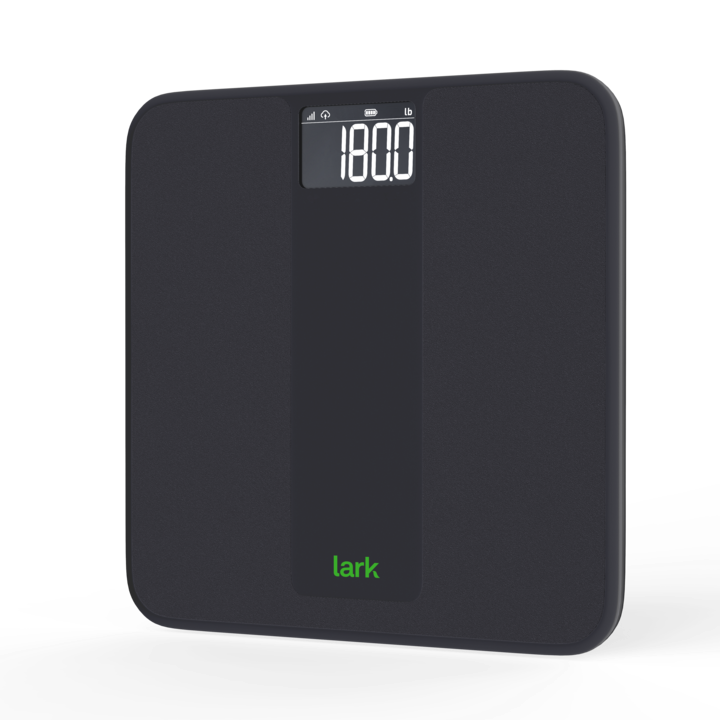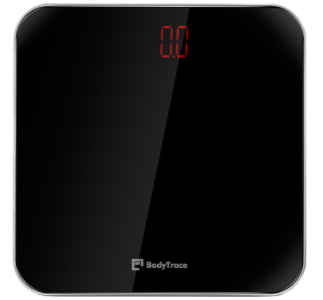 If you received an iHealth Scale (which may be black or white) then you'll need to pair it to your smartphone. You do not need to pair your scale from your phone's settings, just directly from your Lark App! We've copied additional instructions below on this.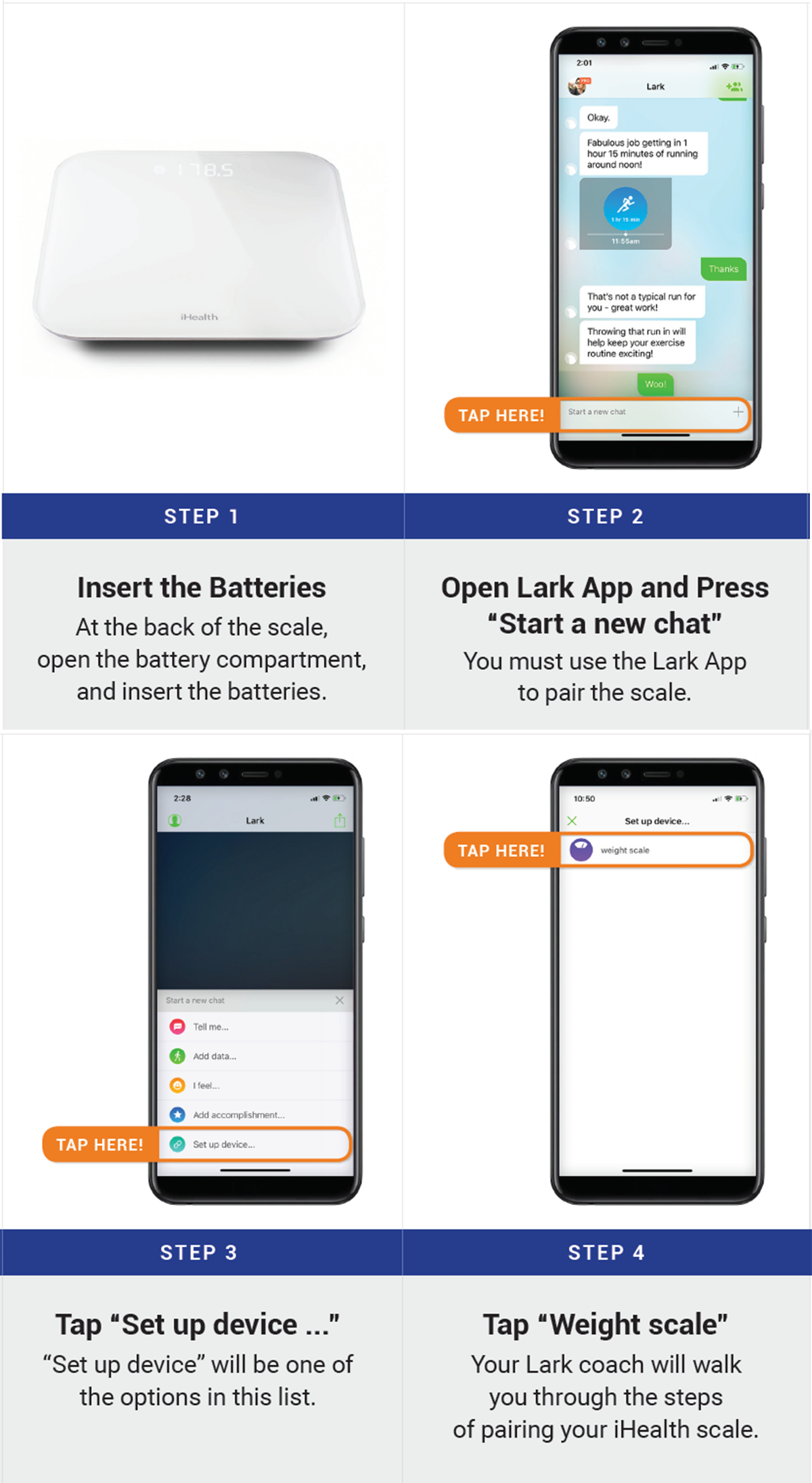 Once you've paired your device if necessary, to turn on and use the scale, simply step on it once and stand still to initiate the weight reading. Once you step off, the scale will transmit the weight reading to your Lark account!
If you're having any difficulty using your device or getting your weight measurements to transfer to your Lark account, please send an email to our support team at support@lark.com and include the following:
Your first and last name
The email address connected to your account
A brief description of the problem and where you're getting stuck, including screenshots if possible.