Connecting your Google Fit app to your Lark application allows your Lark coach to provide you with more effective and personalized feedback on weight loss, activity, and other data. If you receive an app alert to connect your Google Fit app to Lark, follow the steps below to add your health data to your program!
Note: Please check that Google Fit is installed on your Android device. Some devices, such as those from Samsung, may not have Google Fit installed by default. You'll need to download Google Fit in order to sync your device's activity data to Lark. Lark does not connect to Samsung Health.
For Android Users
---
1. When you open the Lark app, Lark will request access to your Google Fit data. If you have multiple Google accounts on your device, Lark may ask you to select a Google account. Please choose the appropriate account for your Google Fit data.
2. On the permissions screen, a list will appear with each piece of data Lark wishes to view from your account's Google Fit data.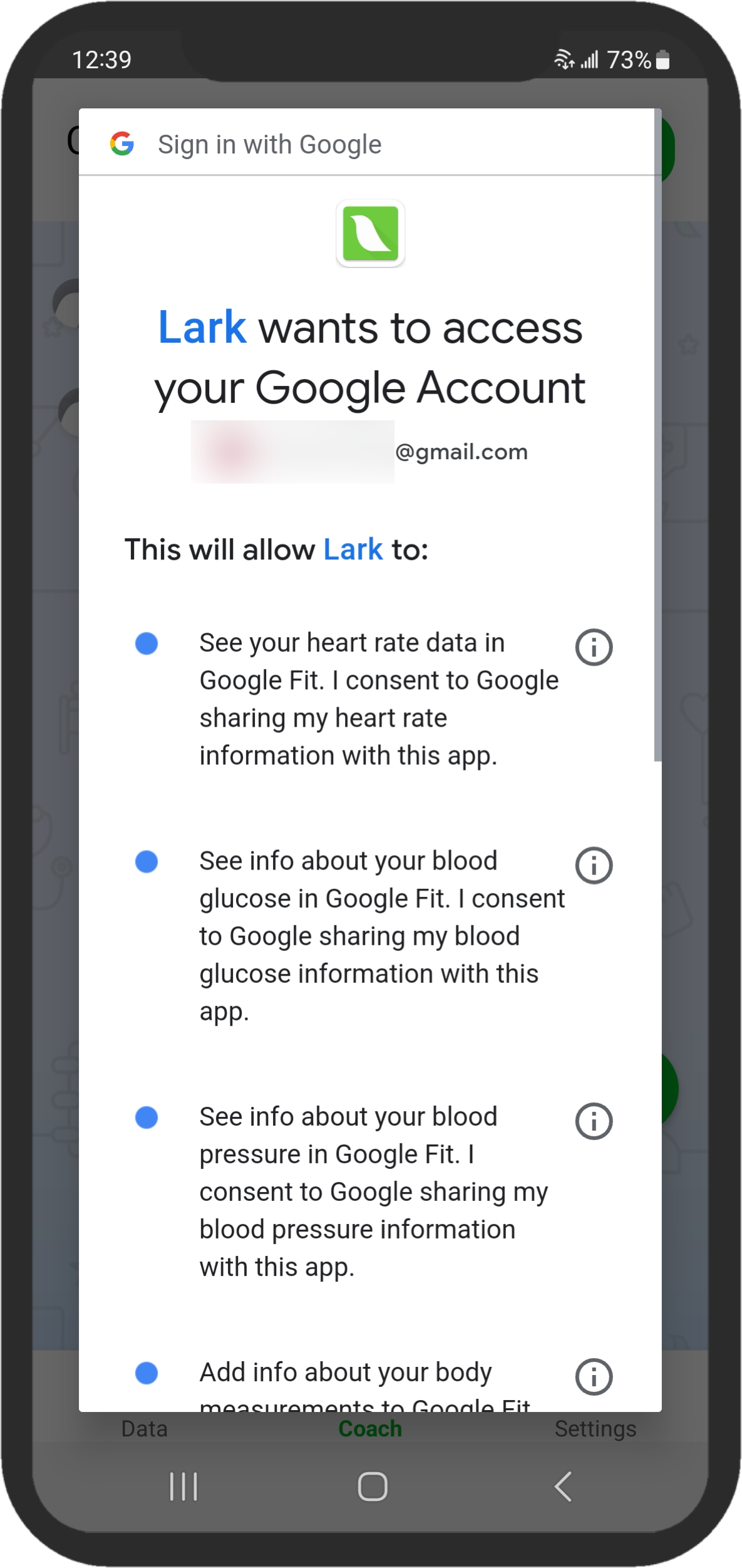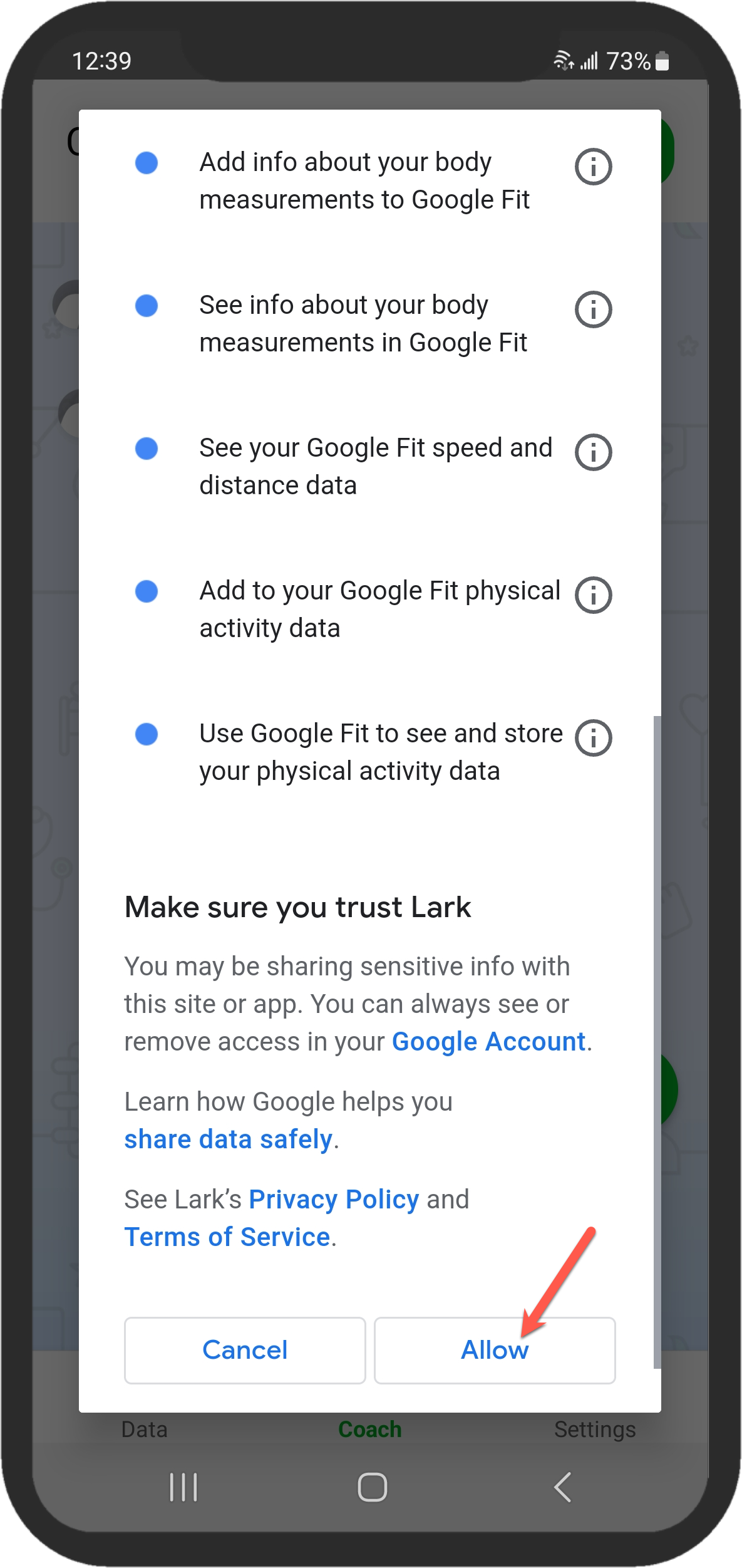 3. Scroll down and tap Allow to let Lark read your Google Fit data.